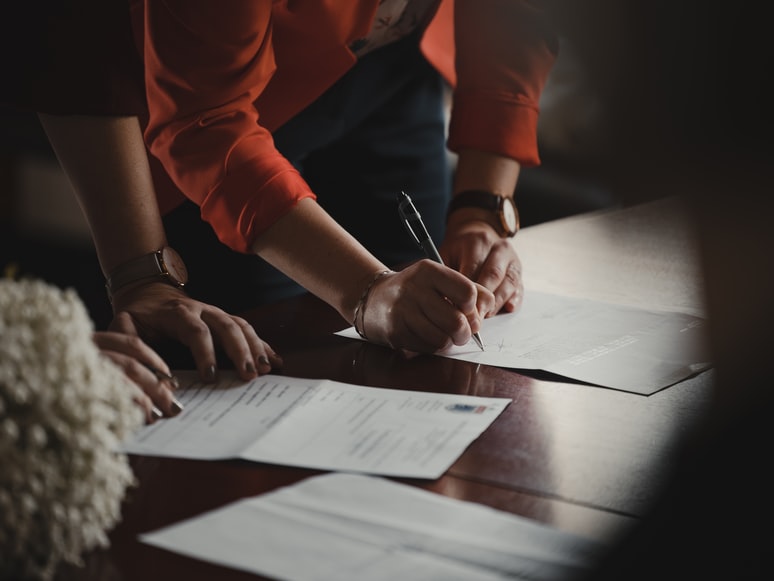 The importance of keeping your documents in order
When my mom passed away in June, my sisters handled most of the day-to-day issues, and I went to work handling the legal side of her affairs, as you might guess.
Our jobs were not that hard because my mom had a modest estate, and she had spent a lot of time and energy in her later years organizing her affairs.  She had sold and given away most of her personal property items, and she had organized her files well.  We knew what Mom had, and we knew what to do.
We thought.
A few weeks ago, Sharman found a pile of documents and dropped them by the office.  Most of them referred to bills long since paid and accounts already closed, but Jeanne, my crack paralegal, went through them just to be sure.  Lo and behold, the documents contained a reference to life insurance policies that no one knew my mom had.  We contacted the companies and just found that, yes, we kids are the beneficiaries on two policies Mom bought a long time ago.  We've submitted claim forms and should receive benefit checks in the next few weeks.
My mom could have thrown the documents away.  And Sharman could easily just have chucked the pile of documents.  In either case, we undoubtedly never would have learned of the policies.
My mom worked in law offices for more than twenty years and handled many probates.  She was meticulous in her record-keeping and spent a lot of time cleaning up her affairs before she died.  And still we almost missed out on receiving a good part of what she left behind.
If that's what happened in her estate, what does that tell you?  What about you and your family members?  If incapacity or death strikes without warning, how many life insurance policies – or stock certificates or bank account records or other assets – will be lost to your family because no one finds them?  Even if your family does eventually find them, how much extra time and expense – and headache – will it cause your family to locate the asset information if it's not well organized?
There's a pretty clear lesson here, isn't there?
Keith