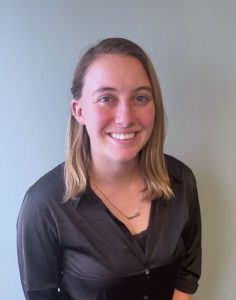 Reena serves the firm by acting as Jon S. McCarty's executive assistant and by providing general legal assistant services.
Reena is a Great Falls local – she was raised in the Sun River Valley, attending and graduating from C.M. Russell High School.
Reena has worked in medical administration for 4 plus years, giving her a background in client relation services. Although she is new to the legal services world, she is hard working and driven to learn new experiences while providing excellent work.
During Reena's free time, she enjoys spending time with her family, friends, and two energetic dogs in the great outdoors of Montana. Her favorite Montana activities are hitting the ski slopes during the winter and the hiking trails during the summer, but on rainy days, she'll stay in and read a good book.