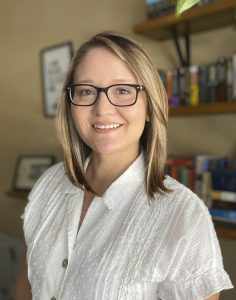 Danica serves the firm by helping clients with the Trust Funding Process, coordinating various marketing efforts, and providing general paralegal services.
Danica Howell was born and raised in the Great Falls area.  She graduated from the University of Providence in 2017, receiving a Bachelor's in Legal and Paralegal Studies and a Bachelor's in Psychology.  She has high hopes of attending Law School in the future. Supporting her husband's Airforce career, she relocated to San Antonio, Texas at the beginning of 2018.  She assists clients with the Trust Funding Process and is always happy to answer client questions and provide a helping hand.  Her nephews and niece are the light of her life and she's ever eager to tell stories about them. Outside of the firm, she enjoys walking her German shepherd, reading, yoga, and spending time with her husband.
Danica is a valued member of our team who works virtually from Texas.  Although she works virtually, she is set up to provide the same full, quality service as our employees in our physical office location.  Danica can be reached by calling our office.